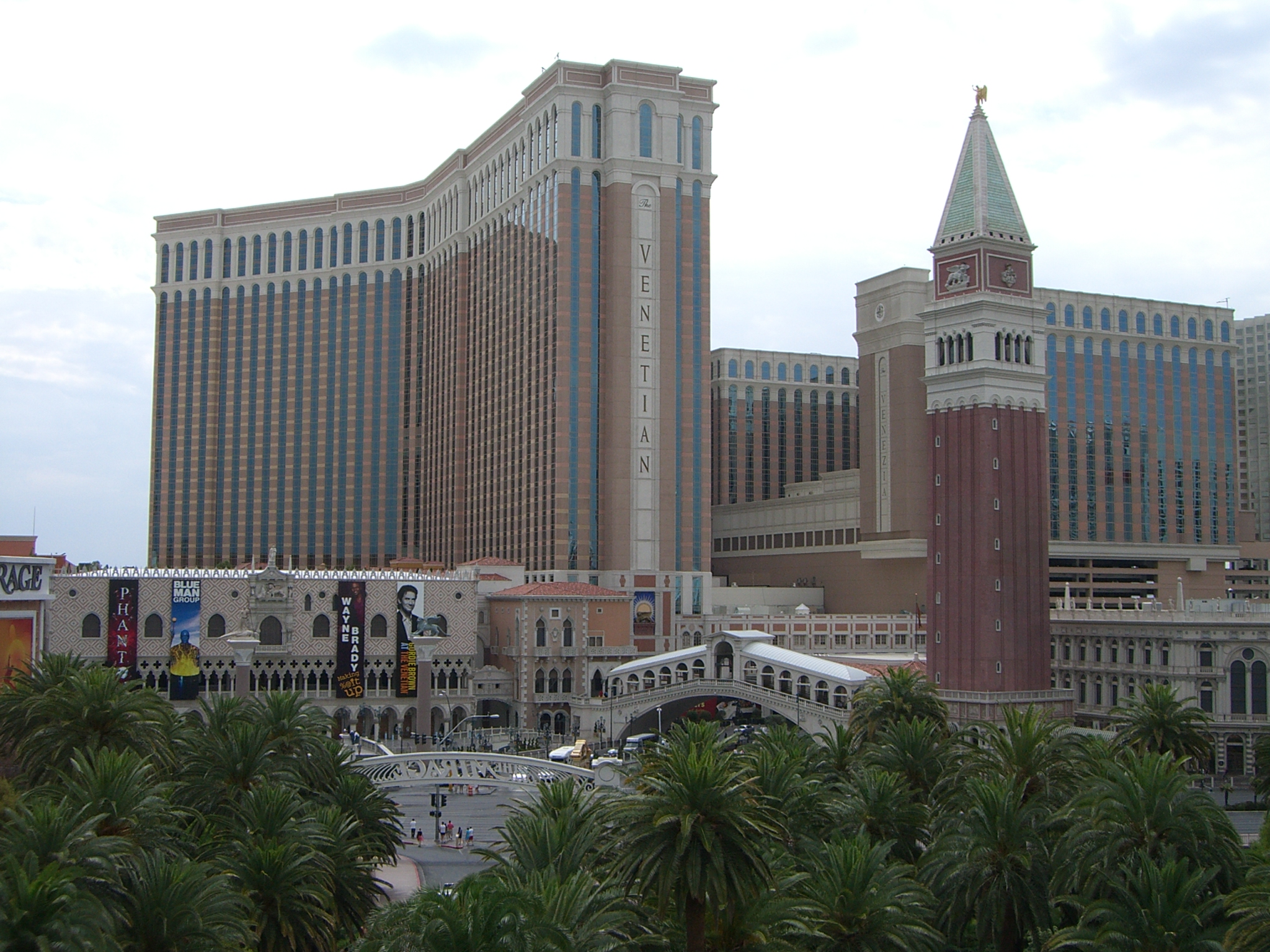 Reviews
The Venetian – 2
By
|
A four-star resort in Las Vegas means luxury and opulence that you will never forget. The Venetian is the example that all other Vegas hotels and resorts should strive for. When you want a full suite of Vegas luxury, The Venetian more than meets your needs.
As an all-suite hotel, The Venetian is a 36-story tower filled with upscale suites and amenities that are the world's largest five-diamond resort and casino. With sunken living rooms, marble bathrooms, flat-screen TVs and more, you may find yourself hard pressed to venture out of your suite and into the casino!
While there are different types of suites at The Venetian, there are several exclusive Venetian Suites amenities that are included with each and every suite. These include:
Sunken living room
Two 32" flat screen televisions
In-suite safe
Refreshment center
Three dual line telephones
Personal fax/copier/printer
High-speed internet access
Separate modem line
Luxury Suite
The Luxury suites at The Venetian offer all of the above amenities in approximately 650 square feet with a DVD player, Roman tub and king sized bed with plush furnishings.
Bella Suite
At 700 square feet, the Bella suites are known as some of the finest on the Vegas strip. Two queen-sized pillow top beds, Roman shades and Roman tub along with multiple HD televisions, sunken living room with L-shaped sleeper-sofa and a dining area that seats three makes this a luxurious getaway from the hustle and bustle of Vegas.
Piazza Suite
The Venetian's Piazza suite offers elegance and comfort with approximately 1400 square feet, king sized bet, jetted tub, complete wet bar and a semi-formal dining area that seats four.
Prima Suite
When you want a really plush suite with everything you need to make you feel as if you are being pampered and spoiled, the Prima suite is a wonderful choice. At approximately 1,500 square feet with a full bar, seating area and double showerheads to relax under and a double door entrance with an Italian marble foyer you'll feel like royalty.
Penthouse Suite
The top three floors of The Venetian are home to the Penthouse suites. A penthouse suite has everything you would expect in a world-class luxury hotel suite. A king-sized master bedroom, queen-sized second bedroom, fireplace, two bathrooms with jetted tubs and great views of Vegas from on high make this 2,900 square foot suite a study in luxury and pampering. There is nothing in Las Vegas to compare with The Venetian Penthouse suites. Ideal for a honeymoon or an anniversary trip this indulgence is a once in a lifetime experience that will complete your Las Vegas experience.
Venetian Hotel Roundup
The Venetian Tower is the center of luxury on the Vegas strip. Along with the plush accommodations, you will find a top of the line casino, nightlife, dining and entertainment for the whole family. Whether you're visiting Vegas on a budget, or are a high-roller who wants only the best, you will find the ideal suite for your purposes at The Venetian. Of course, you may want to plan a few extra days so that you'll have time for all the gambling and other entertainment and still have time to just relax in the luxury and comfort of your suite. Suites like this are too nice to just sleep in.
Videos