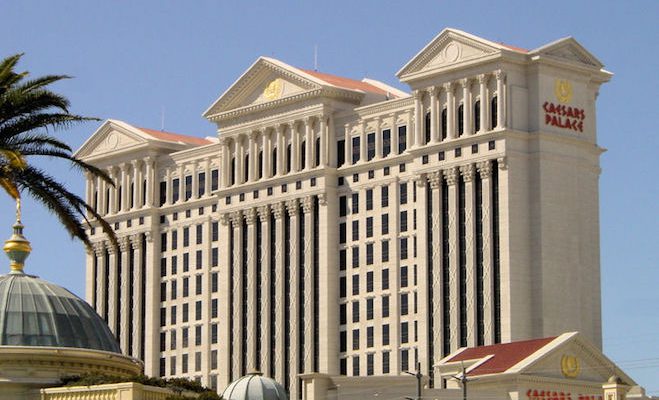 Casino Reviews
Caesars Palace Casino
By
|
Caesars Palace Hotel and Casino is one of the oldest resorts in Las Vegas but that hasn't seemed to affect its popularity any. It was built in 1966 but it still gets lots of attention today as a symbol of what old Vegas used to be. It features the Roman inspired architecture complete with pillars and statues topped with marble. It's an amazing resort that has millions of visitors each year.
You'll find Caesars Palace on the south end of the Las Vegas Boulevard, which puts it in a prime location for any type of entertainment you want to engage in. The resort has plenty to keep you busy but if you do decide to venture out, you won't have to go far.
The Roman design draws in lots of visitors but so does the casino in this hotel. It has the reputation of being the best in the city. Tourists visiting the city and many locals visit this casino when they want some real gaming action.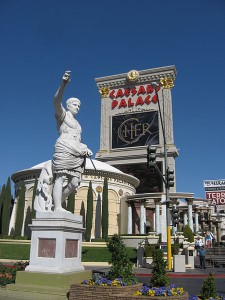 The Casino Room at Caesars Palace
The Caesars Palace has a very large casino floor that stretches over 129,000 square feet. It's considered one of the best gambling sites in Vegas and many people choose this hotel because of the gaming action it has to offer. The Roman theme continues throughout the casino where you'll see marble statues and the cocktail waitresses even were toga outfits. This helps to create a unique a fun environment that makes playing your favorite games even more interesting.
They also have a Keno Lounge where you have two ways to play. If you need help understanding how to play Keno or learning about the different ways you can win, there is always someone around who can help you out.
Like other parts of the resort, the casino has undergone some renovations and added a few features to make it more interesting. The Sportsbook area is fairly new and so is the Pussycat Dolls gaming section. This is getting lots of attention from many gamblers with its pink and black leather gaming tables and dealers that are barely dressed.
The Caesars Palace casino has a wide assortment of table games to choose from that includes Blackjack, Craps, Roulette, Baccarat and Pow Gai (tiles and poker) to name a few. You should be able to find most any game that you enjoy playing in this Vegas casino.