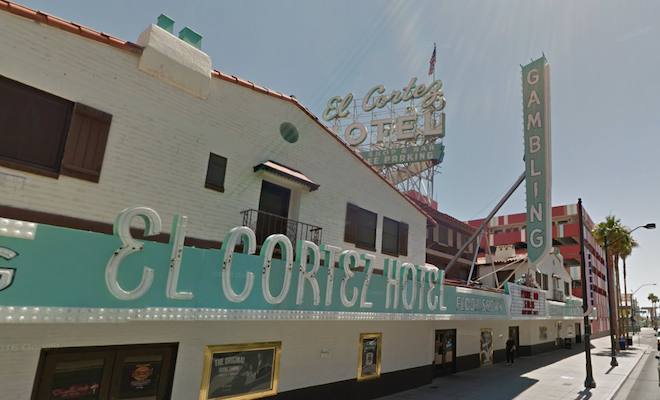 Reviews
El Cortez Las Vegas
By
|
One of the most interesting spots in the downtown area to discover is the El Cortez Hotel on Fremont Street. It is the longest continuously-operating casino in all of Las Vegas, and was built in 1941 by John Kell Houssels for only $245,000. It had a hotel with 59 rooms at the time, and was one of the first real resorts here. Owners during past eras included mobsters Bugsy Siegel (hence the restaurant's name), Meyer Lansky, and Gus Greenbaum. The resort remains an emblem of old vintage Vegas, mob history included. It was put on the National Register of Historic Places in 2013. Here is its location on Google Maps. It is on Fremont Street, Downtown.
Its old-style neon sign and outer architecture haven't been changed since its construction.
You may be surprised to hear that the vintage casino actually offers jacuzzi suites, with tubs with 2 jets — Cabana Suites, too. It calls itself a boutique hotel now. You can choose to go "old school" — with rooms with a vintage Vegas decor, which includes "mobster chic" and 1950s glam style. For this kind of room, just ask for a Designer Suite. Otherwise, you can opt for the Cabana, Jacuzzi or Tower suites with modern surroundings.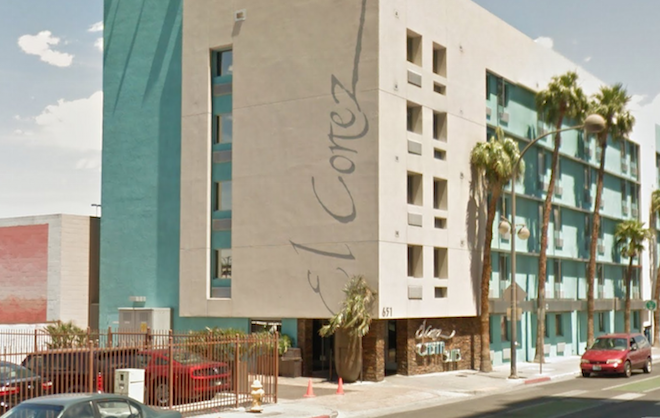 Casino
Everyone by now should be aware of blackjack at this casino, if you play at all. Years ago this hotel's tables were praised and preferred by blackjack experts, written up by the likes of Stanford Wong and others. They simply have a better edge than the Strip for the player, more deck penetration, better odds (3 to 2 on blackjack), and plenty of single-deck games. It makes for a good atmosphere when the gamblers feel luckier. The better edge for a player is found at the higher tables, at $10. They've won Best Of Las Vegas Awards for their blackjack six times since 2007.
And they've won Best Keno every year starting in 2008.
Here, the roulette tables offer really low minimum bets and you can buy 25-cent chips and use just one. Yes, that's how cheap a bet you can make. They offer E-Z Reach Roulette too, making it easy for disabled players as well as all others.
They also boast of having looser slots; and they do in fact have a higher general payback percentage than slots on the Strip. They also compare favorably with the entire Clark County, so this is the place for good machines, rather than going way off-Strip, if you hunt for the best payback.
The sports book operation is a collaboration with Station Casinos. The sports betting area has 24 LCD TVs and comfortable seating.
El Cortez Hotel DINING
Siegel's 1941 — open 24 hours
Pizza Lotto
Parlour Bar — serves wings and cocktails
Siegel's Gameside — means you can order food anytime you're gambling, they bring it to you. 7:30am to 10:30pm
Lobby Bar, Casino Bar
Added Features
Live Entertainment is provided every Friday, Saturday, and Sunday.
The Terry Rae Beauty Salon is on 2nd tower floor of the hotel. Get cuts, color, hair reconstruction, manicure & pedicure, face waxing, Brazilian blowouts; they also provide wedding salon services.
Nearby Attractions
When you're downtown, you are near a lot of attractions outside the gambling venues, such as the SlotZilla Zipline rides. Just walk under the big roof-canopy of the Fremont Street Experience, and look UP. You should be able to see people clipped on to the ziplines way up there. They zoom along from under the roof to ouside to the Slotzilla's platform. There's a lower line and an upper, more adventurous line. It's a lot of fun.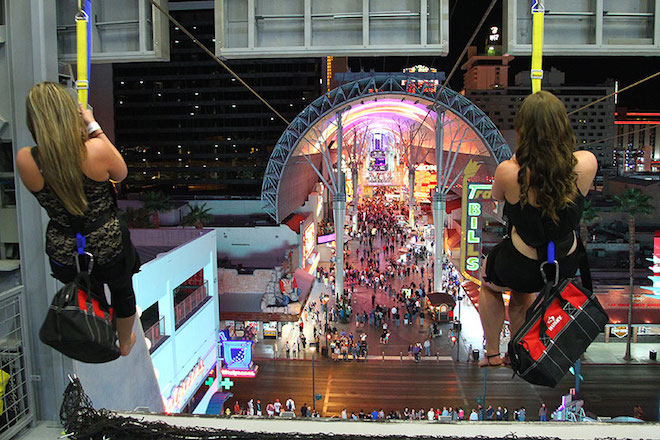 And for free, you can enjoy the nightly light shows on "the world's largest video screen," which happens to be the roof's underside.
You will also run across the Mob Museum and the Neon Museum (the "Neon Boneyard" — where old signs go to die), both of which are fascinating and very Vintage Vegas. The Neon tours are ticketed, guided tours, and they do sell out fast. But you can book yours online ahead of time at Neonmuseum.org.
Caveats:
People posting reviews online either loved this hotel or hated it, depending upon their room conditions and what they wanted to see in this old historic casino. In a hotel of this age, some malfunctions occur that occasionally are pretty big, and were duly noted. But many seem to find the locals gambling there made a picturesque atmosphere, and simply loved it. Perhaps there really isn't anywhere else like it.
Parking in the high-rise garage is occasionally problematic, in that you may be restricted if not a card club member. Visitors should be aware of alternate places to park.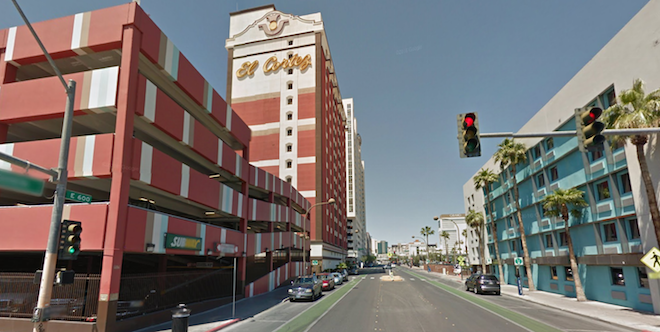 Videos