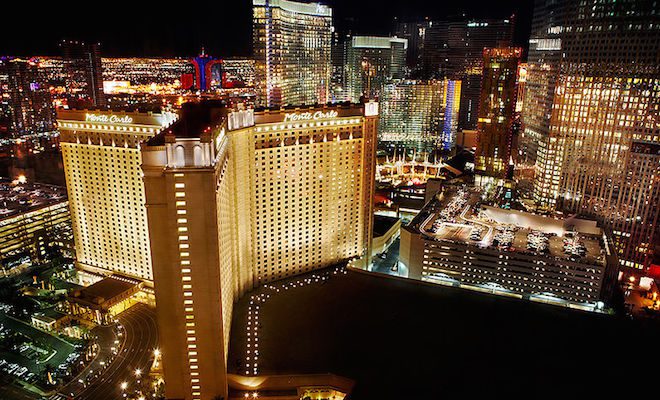 Casino Reviews
Monte Carlo: Part 2
By
|
While you may think that a trip to Las Vegas is all about the casino and gambling, there are also several different options for accommodations. The Monte Carlo Las Vegas is a resort that includes not only a top-notch casino that is world renowned, but also offers luxurious lodgings and amenities to its guests.
There is a variety of hotels and resorts in Vegas that offer all different sorts of rooms and suites. The vast options may be a bit overwhelming, but by locating the sort of room and service you're looking for you'll be able to determine the best resort to stay at. This is why it is really helpful to take some time to research Vegas before your trip. This will help you choose the right hotel and casino for your needs.
Deluxe Rooms
The Monte Carlo Deluxe Rooms have been rated AAA 4-diamond guest rooms. They are decorated in a contemporary style with lush bedding and all the amenities you can imagine to make your stay luxurious and relaxing. You can choose between one king bed or two queen beds and will find in each room a 40 inch LCD HDTV, Italian marble entry and bathrooms, complimentary bath products, electronic safe, internet access and an iHome docking station.
High Floor Rooms
The High Floor Rooms at the Monte Carlo include everything from the deluxe rooms as well as a fantastic view of the Las Vegas scenery and the AAA 4-Diamond hospitality service. The classic European décor of these rooms located on Floor 21 and above make them a step up from Deluxe in more ways than one.
Spa Suites
When you want luxury and pampering for your stay in Vegas, you will want to check into one of the Monte Carlo's spa suites. Each one has a full size Jacuzzi tub, panoramic views of the mountains, desert or the Vegas strip. A king sized bed and extended sitting area along with hospitality service make the spa suites a true pampering experience in the heart of Vegas.
Monaco Suites
The Monaco Suites offer 700 square feet of designer accents and lavish style accompanied by the Monte Carlo hospitality service to keep you relaxed and comfortable. You'll find a large master bathtub with whirlpool jets, television, in-room movies, and plenty of space to recline, relax and enjoy your stay in Vegas.
Diamond Suites
Take the luxury of a Monte Carlo spa suite and upgrade it to include an extended wet bar and two person Jacuzzi with a separate master bedroom and you'll feel right at home. Views of the Vegas skyline and hospitality service attendants are part and parcel of the Diamond Suites. You'll experience elegance and unpretentious luxury designed to make you fall in love with Las Vegas.
Monte Carlo Hotel Summary
While gambling, shows and nightlife may entice you out of your room, when you return you'll be glad you chose the Monte Carlo for your lodging. The understated luxury, gorgeous décor and pampering relaxation of having hospitality attendants to cater to your every need will change your definition of vacation forever.
Don't make the mistake of booking your accommodations in Las Vegas based on simply the casinos or the entertainment. Delve into the types of rooms and amenities that are included in your stay. The Monte Carlo doesn't disappoint on any level. Whether you want a low cost basic room or a luxurious spa experience you'll find it at the Monte Carlo.