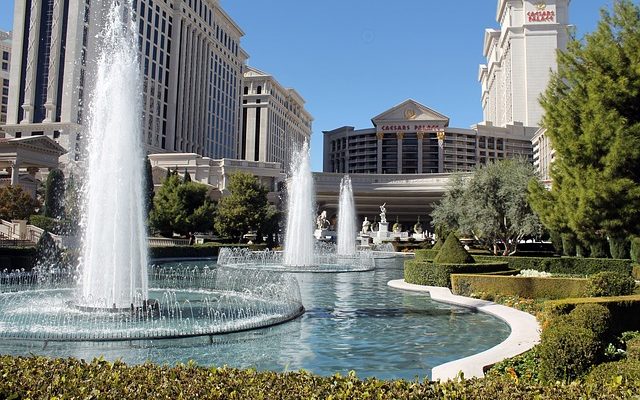 Casino News
Casino Charity
By
|
Casinos, as companies with big wallets, are generally expected to do well in the donations department for many worthy causes. They have their own favorite chosen charities to help, but often respond to various small needy groups too. If your charitable organization is in Vegas hoping to score a donation from the casinos here, you can use our link list, below, to make requests. We will add and update this list as we find more.
Links for Charitable Requests From A Casino
Caesars Entertainment:
https://caesarscorporate.com/about-caesars/community-involvement/charitable-funding-opportunities/submit-a-request/
Boyd Gaming:
Boydgaming.com/about-boyd/corporate-responsibility/charitable-donation-request
Station Casinos:
SCLV.com/CharitableRequest.aspx
Bellagio:
newsroom.bellagio.com/bellagio/contact-us/
Mirage:
secure02.mgm-mirage.com/voice/pages/cg_giving.asp
Silver Sevens Casino:
silversevenscasino.com/Cares.aspx?info=donation-guidelines
Cosmopolitan:
cosmopolitanlasvegas.com/contact
surveygizmo.com/s3/2009991/Charitable-Donation-Request
Golden Nugget:
goldennugget.com/lakecharles/contactus_donations.asp
Where Your Fountain Coins Go
One source of donated funds from casinos, smaller but accumulating to significant amounts, is the change people toss in the fountains all around the casinos and other buildings of the city. The hotels have tallied their collections of change at surprisingly high numbers, too: In a year, about $10,000 in coins is gathered up at Caesars' Forums Shops, for example; this is one of the largest sources of coin donations in Vegas. They donate this money to the Simon Youth Foundation, which is a scholarship fund for kids — and parents trying to get a degree — in financial need.
These coins need to be regularly pulled out — and this is usually done when the fountain, pool or water feature is being maintained — then the coins must be scrubbed, usually with vinegar, baking soda or even Coke. Simply sitting in the chlorinated water for long periods of time begins to corrode the coins. A small amount may get so ruined they cannot be used. It may be weeks or months before the money is removed from the fountains.
Planet Hollywood sends thousands of dollars each year to the Boys & Girls Club and Opportunity Village (a job-training center for adults with intellectual disabilities), all from its shopping center fountains. Many local organizations can apply to receive buckets of those coin donations, but one condition is that they must do the cleaning of the coins.
Caesars Palace put plaques on its fountains about five years ago, letting the public know it would now donate its coins to the University Medical Center Trauma Center and the Lions Burn Care Unit.
New York-New York's harbor attracts a lot of coin wishers (some other hot spots are Mirage's volcano and Bellagio's lake), and they donate those coins to the Make-A-Wish Foundation. Bellagio vacuums their lake every few months and sends the gleanings to Habitat For Humanity, and some other charities which have applied for donations.
Other Donations
Happily, casinos often take advantage of community events that have touched people's hearts. One such story was of a Las Vegas family that adopted the kids of a dying mother. The TV station decided to surprise the family with an upgraded home, new furniture and appliances. This involved rebuilding to make more kids' rooms, so Station Casinos jumped in to offer housing for the whole family while it was being done. Albertsons-Vons gave a year's worth of groceries, and a 12-person van came from United Nissan. Both the adopting parents were casino workers.