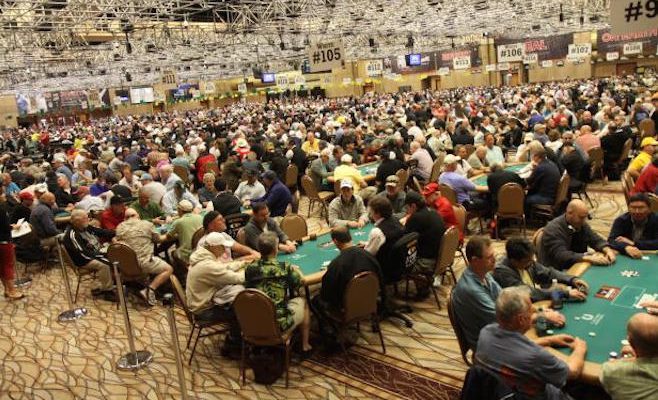 Casino Reviews
Rio Las Vegas – Part 2
By
|
The Rio hotel and casino is a great place to stay in Las Vegas when you're searching for affordable accommodations with a good casino room. This hotel has a Brazilian theme that shows in both its architecture design and décor. As soon as you walk into the Rio, you'll notice the brightly colored décor from the carpet to the signage located throughout the resort.
This hotel is more famous than you might expect considering it's not located directly on the Strip. Instead, the big purple and red towers stand tall on the west side of Flamingo Road. This hotel stays packed most of the time so expect a noisy and rather hectic environment.
This hotel goes all out during carnival season with floats and special shows to make your stay even more enjoyable. The Rio in Vegas is well known for its televised poker games but the hotel part of this resort has a lot to offer guests, too. Everyone wants a clean and decent room to stay in and the Rio is known for providing just that. They may not be the most elaborately decorated but they are nice.
Hotel Rooms at the Rio
The Rio in Vegas brags about having some of the most spacious rooms of any hotel in the area. They advertise every room as being a "Suite". However, the definition of a "Suite" varies depending on which resort you talk to. In this case, it does not mean that you'll have two separate rooms but instead, you'll get one very large room divided into two parts with a sofa and coffee table on one side. On the other side of the room is the bed and dressing area.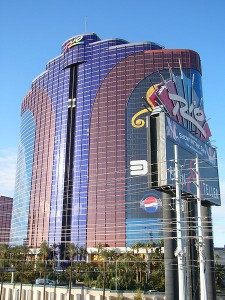 The hotel rooms have large windows that run across the length of the room and they offer a great view of the city from different directions depending on which side you're on. Some face the mountains and others face the Strip. Each room has a safe, Jacuzzi, 1 and a half bath, refrigerator and they offer small snacks for you to enjoy. Some of the Suits have a walk-in closet and wet bar.
PetStay Rooms
The Rio takes part in the PetStay program so you if you want to bring your dog along with you on your Vegas adventure, you can stay here. You will want to make sure you book a PetStay room in advance or they may be full at the time of your arrival and that will cause problems. Pets are only allowed in the special designated rooms and there are no exceptions made.
Dogs must be present at check-in, weigh less than 50 pounds and you cannot have more than two dogs in your room. One word of advice, if your pet tends to bark a lot, you may not want to bring him with you because you will be asked to leave. Your rooms will include complimentary treats, a doggie mat and a water and food bowl.
Extras
The Rio hotel provides Internet access in the rooms for an extra fee. They also offer wake up calls, laundry service, currency exchange and wheelchair accessible rooms. Shuttle services offered by an outside company are available to take guests to and from the Strip and the airport.
If you bring kids along with you on your trip, the hotel offers cribs for free and you can rent rollaway beds if you need one. They also have a huge convention center that stays packed most of the time.
The Hotel Pool Area
The Rio Hotel and Casino in Vegas has an amazing pool area called the VooDoo Beach. In fact, it's one of the nicest pools in the area. The first feature that really stands out is the real sand used to create the beach atmosphere that'll remind you of a tropical paradise. The next thing that stands out is the cascading waterfalls and the beautiful lagoon.
There are four swimming pools for guests to enjoy and five of the Jacuzzi style spas. The Voo is a beautiful adult European (topless) style pool. At this pool, guests will be greeted with music from a live DJ and go-go dancers for your entertainment. There's a snack bar in the area and you can even indulge yourself by receiving a poolside massage.
You can also rent cabanas if you want your own private area to bask in the sun. The rates will vary depending on what day you reserve the cabana. These are large enough to seat eight people and they have four lounge chairs included. If you do make a reservation that you can't keep, be sure to cancel it at least 48 hours in advance or you'll still need to pay.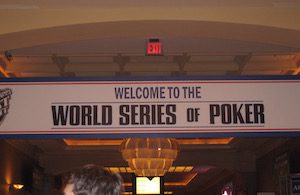 Things to Do
If gambling is not at the top of your list or when you're ready for a change there are many other things that you can enjoy when staying at the Rio. They have a magnificent spa with all the hottest treatments designed to make you feel like a new person. You can get a manicure or pedicure, have a deep tissue massage, get a new hairstyle or a wax all in one location. The rates are reasonable and the staff is very skilled so you should thoroughly enjoy your visit.
They also have a nice fitness center with strength training machines, treadmills and two ellipticals. The Casacata Golf and Rio Secco Golf Course are ranked number one by the PGA so if you enjoy golf, you don't want to miss out on an opportunity to play at one or both of these courses while staying at the Rio.
Shopping is also a great option at this hotel. They have 60,000 square feet full of shopping options. You can shop for beautiful artwork, souvenirs for your friends and family, clothing, jewelry, sports memorabilia and even flowers for someone special.
For those who are interested in tattoos or piercings, you may want to check out the "Count's Tattoo Company" located inside the resort. This tattoo and body piercing shop offers some of the best artists in the area, each with a specific specialty such as portraits or animations. They also offer all types of body piercings, jewelry and they even have their own clothing line for men and women.
Final Thoughts
The Rio Hotel offers affordable rooms that are comfortable and relaxing. However, some guests have complained that the rooms are old looking and the décor is outdated. Some have also complained about slow service when it comes to having their rooms cleaned, getting fresh towels and linens and not receiving a thorough cleaning when the maid service did arrive.
You may see kids at this hotel occasionally but the environment is not the best for children. The cocktail waitresses dress in skimpy negligees and it's very little for kids to do. However, there are a few good places where kids can eat and the pool area is somewhere they can hang out. One reason many people do bring their kids to this hotel is because the rooms are large and affordable so you can save money that can be spent on gaming and seeing some of the main attractions in Vegas.
Overall, the Rio Hotel and Casino in Vegas is a good place to stay for anyone who wants cheaper rates and who don't mind the shuttle ride to the Strip. It's also the perfect place for anyone whose main interest is playing poker.
Videos