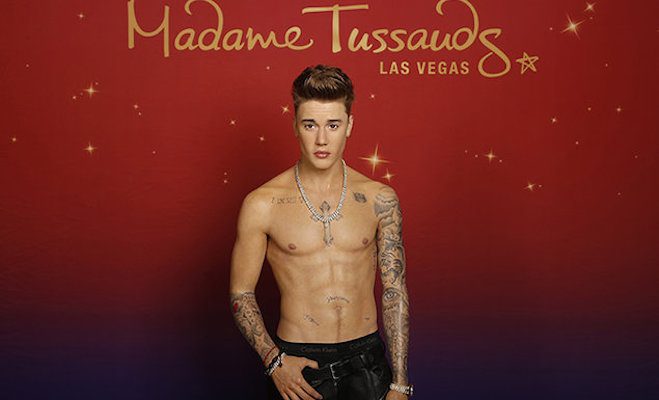 Attractions
Madame Tussauds Wax Museum
By
|
Everyone loves to go to Las Vegas to see all the famous and beautiful people that they may run into.  This has been part of Las Vegas' draw because not only can you win or lose a great deal of money; you also have a shot at seeing some pretty famous people.  Not everyone is lucky enough to get to see any stars in Vegas except for the ones in the night sky nor do they get close enough to get their photo taken either.  But there is one place in Las Vegas that guarantees that you will see as many stars as you want and you can take all the photos of them you want to take as well.  All you need to do is head to Madame Tussauds Wax Museum and the starts are lined up and just waiting for you.
History
The history of Madame Tussauds goes back to the 1700s when her mother worked for a doctor who was also working with wax modeling.  He taught Mme. Tussaud the art and she was hooked and started making her own wax models.  The first one she created was of Voltaire way back in 1777 and this started off a chain of events that led to her creating models from battles fields of the French Revolution.  She wanted to show the horror that was going on in war and her decapitated death masks were used at rallies after the war.  She created wax models of many famous people including Benjamin Franklin and King George III which were later put on display in her travelling show.
She eventually opened a museum in London and after her passing, it went to her heirs who kept the museum going until it was sold.  The museum lost many great models after a fire and WWII bombings destroyed the museum.  She had kept the molds to many of her models which allowed the new owners to recreate many of them and the museum was reopened.  Today, there are museums all over the world and Madame Tussauds Wax Museum is one of the most famous of its kind.  Any star knows that they have "made it" when Tussauds puts a lifelike model of them in their museum.
Las Vegas Museum
The Las Vegas museum is a fully interactive affair where you can get your photo taken with the many stars, famous and infamous people that are featured.  It does not cost much to get in and if buy your tickets online you can get a discount which brings the cost down to just over twenty dollars.  The best part is that you can stay inside as long as you want and beat the Las Vegas heat.
Museum Features
Club Tussauds – This is where you will find all the A-listers hanging out and partying like Justin Timberlake and Hugh Hefner.  Brad and Angelina make an appearance and all are ready and willing to have their photo taken with you.  At Mme. Tussauds, all egos are left at the door and the stars just want a chance to mingle with the ordinary folk so get your cameras out, chill on the bed with Hugh or join Jennifer Lopez on stage for a rousing duet!
Sports Arena – Every sports fan needs to check out the Sports Arena where they can play ball with Shaq, help Tiger Woods make the long putt or even put the smack down on Chuck Liddell in the MMA Octagon.  Ever wonder how tall your favorite sports' star is?  Stand next them, take your photo and see how you measure up.  Andrew Aggassi, Joe Montana, Michael Jordan and more are all waiting for you to come and hang out with them.
Scream – There is only one way out of scream and this attraction is not for the faint of heart.  Have you ever wondered what would happen if the inmates controlled the prison?   For those who love to be scared and want to find the scariest haunted house at Halloween, this is the area for you.  You are locked into this prison with all the lunatic inmates who would love nothing more than to keep you with them, in their own hell.  Will you be rescued or spend the rest of your days stuck without any help and nowhere to go?
Viva Vegas – It would not be right for a Las Vegas based was museum to not have a special exhibit just for the famous people who made it what it is today.  In this area you can see Elvis in all his finery, join the Rat Pack onstage and have your picture taken with the Blue Man Group.  Everything Las Vegas is in this exhibit and the entire attraction is photo friendly.
Speed – It is not surprising that there is a section dedicated solely to NASCAR and racing fans because of the popularity of it today.  In this area you will see Evel Knieval and his Harley that you can actually sit on and hear it roar to life.  Get your photo taken with some of the greats of NASCAR including Dale Earnhardt Sr. and Dale Earnhardt Jr, Jeff Gordon and even Paul Newman who has tried his hand behind the racecar steering wheel.
Madame Tussauds Hours of Operation
The Madame Tussauds is open every day of the year from ten in the morning until nine thirty at night weekdays and is open until ten thirty at night on weekends.  The last tickets are sold a half an hour before closing time so make sure you get there early if you want the time to hang out with your favorite stars.  If you have a large group, make sure that you go online and get the group discount tickets and get to the museum early enough so the entire group can see all the exhibits.  Also, call ahead to make sure there are no events as the museum does shut down without notice for private parties and other events.
iPhone App
Can't get enough of Madame Tussauds?  Then you need to get the iPhone App that offers exclusive offers, interactive games and templates for customizing your photos that you took at the museum.  This features all the museums from all over the world and gives you the latest updates to all of their new exhibits.  After two hundred and fifty years in operation, this is a first for museums of this type and can be fun for the wax model enthusiast.
Conclusion
While you may not get the chance to see stars in all the casinos you visit in Las Vegas and if you do they may not be willing to take their photo with you.  At Madame Tussauds Wax Museum, they are ready, willing and able to have their photos taken and do not mind how many shots you get.  This is one of the best attractions in Vegas for the "star gazer" and for the price is one of the best deals in town.  You can spend as much time as you want looking through the exhibits and taking photographs.  It is not a tour as you can go through at your own pace and spend five minutes or five hours in each area that you like.
Videos