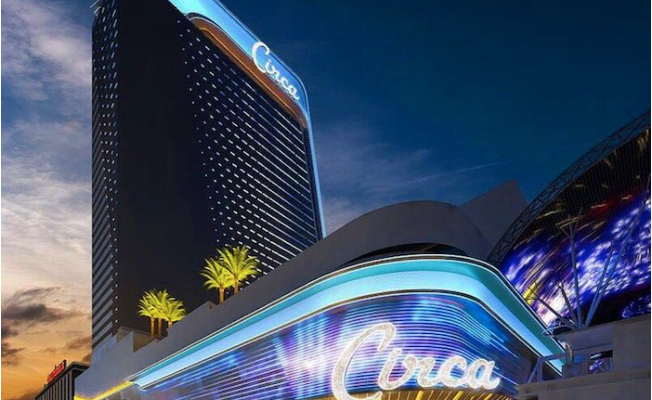 Casino News
Circa
By
|
Address: 8 Fremont Street, Las Vegas NV 89101
Phone:
Website: CircaLasVegas.com
Where once stood the Mermaid Casino and the Las Vegas Club, the Circa Resort is being built in downtown Las Vegas. This is the first casino constructed since the Lucky Dragon Casino; that hotel's closing may not have spelled trouble for the town's casino operators, but it did seem to hint things were changing for investors in the city. This hotel will be right on Fremont Street, and will hold 777 rooms. They are projecting an opening date later in 2020.
Circa aims to become one's first thought when it comes to sports betting in Las Vegas, and that is its main focus. Now that they've offered it, the notion of floating in the pool while watching an enormous sports screen above seems necessary. Especially when the vision is presented with a vintage 40s-50s decor, from the marquee lettering, the sweeping signage and lights to the … masculine appeal in sports.
By directing the appeal to sports bettors, the owners, Derek and Greg Stevens (who also own The D and Golden Gate casinos), are taking a calculated risk in this property. But it must be admitted their approach lends itself to all sorts of attractive vintage themes, which are very popular in Las Vegas.

Its construction is still underway. They are set to have 1350 slot machines — and 55 table games, of which 15 will be the electronic type requiring no dealer. The casino will have two levels. Garage Mahal will be the name of their parking garage, which they say will be safe and clean enough for art to be installed. The photos show the most attractive lighting and wall decoration that has ever graced a parking garage, probably, and even the floor is shiny and colorful.
The sports book, the focus of the whole place, will have a viewscreen so large it can be seen by an audience of 1,000 from stadium seating. The screen will have 78 million pixels (which would be a little less than all the pixels of 39 high-resolution TVs, so the pixels themselves must naturally be bigger). The Stevens brothers are also planning in fact to establish an in-house broadcast studio there to serve the sports enthusiasm of the city.
In the lobby to greet guests will be the old neon icon Vegas Vickie, former companion to Vegas Vic, the cowboy of the old Pioneer Club who still stands on Fremont Street. Vickie was taken down from the Glitter Gulch strip club in 2017. The Stevens have devoted a lot of energy to preserving the signage that existed at the spot where the Mermaids and Las Vegas Club casinos were demolished, and plan to give away some pieces in promotions, sell some, and keep others.