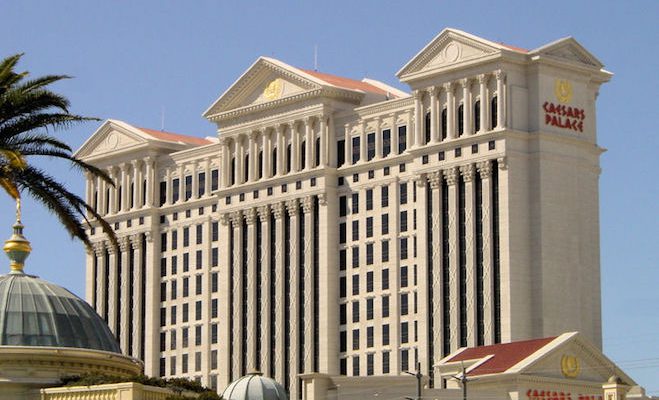 Casino Reviews
Caesars Palace Casino
By
|
Entertainment at Caesars Palace
Caesars Palace has an incredible Colosseum designed to resemble the Colosseum of Rome where many gladiators fought and died all in the name of entertainment. Here you'll enjoy modern shows with famous celebrities such as Elton John, Shania Twain, Luis Miguel, Matt Goss and more. The acoustics at this Colosseum is incredible so you're sure to enjoy the show.
Food and Restaurants
Another thing that Caesars Palace is famous for is the excellent restaurants where you can go to enjoy wonderful meals. You can indulge in some fine dining at "Rao's", that is if you can get in the door. They always seem to stay packed. This renowned restaurant specializes in hearty dishes including steaks and chicken with sides that equal a blend between exquisite and down south cooking.
Is coffee and finger sandwiches more your style? Then you'll enjoy the "24 hour café". For those who enjoy sweets there is the "Payard Patisserie and Bistro", where you'll find some of the most decadent chocolates in the world. If you love a little treat at the end of your meal stop by the magnificent clock at the opening to the Bistro. It provides guests with an individually wrapped truffle once every 15 minutes.
In addition to this high-end restaurant, bistro and café mentioned here, you'll find a multitude of casual dining options around the grounds such as fast food restaurants and name brand coffee stands. You should be able to find something to suit your taste no matter what kind of mood you're in at any given time.
Extras
Caesars Palace offers the "Total Rewards Card", which guests can use every time they place a bet or play a game in order to win money, tickets to shows, free drinks, complimentary rooms and much, much more.
Final Thoughts on Caesars Palace Las Vegas
If you're searching for one of the best casinos on the Strip, then you should seriously consider Caesars Palace Hotel and Casino. Most anyone who has played in this casino will tell you it's one of the best. With so many places to dine, a fabulous Sportsbook and magnificent poker room, it seems to have all. It's certainly worth checking out when gambling is at the top of your "to-do list" while you're in Vegas.