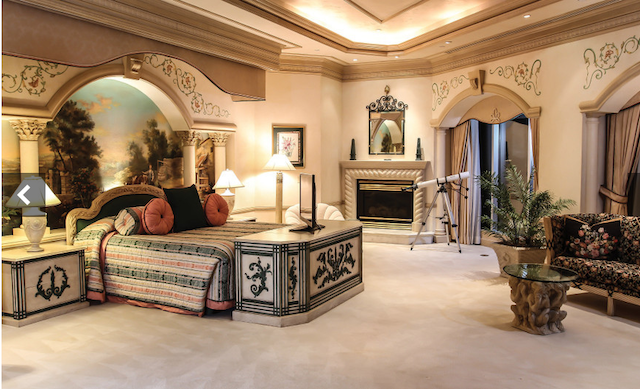 Casino Reviews
Westgate, Part 2
By
|
Hotel Overview
The Las Vegas Hilton is now called Westgate Resort & Casino. The first name change took place in the early part of 2012, and the second but it's still as popular as always since the doors first opened. This resort is located near the Convention Center just one block from the Strip. The Las Vegas Monorail stops right out in front of the hotel; this is its Westgate station. The Monorail carries passengers between the MGM Grand, Westgate, the Las Vegas Convention Center, and the SLS Hotel.
The resort consists of 64 acres of land and it's one of the biggest hotels located off the Strip. When it was first constructed in 1969, it was the largest hotel resort in the world but that is no longer true. However, it is still the home of the largest Sportsbook in Vegas. The casino has a wide variety of games to suit anyone's taste. It's this huge gaming selection plus the Sportsbook action that continues to bring in a lot of visitors.
The hotel was once the Las Vegas home for Elvis Presley and Liberace, who performed regularly. Their big-celebrity trend continues today with names like Barry Manilow, Liza Minelli, and Don McLean.
Guest Accommodations
The Westgate has 2,956 rooms with impressive amenities, rooms of unbelievable luxury and a range of others that are still quite comfortable, roomy, and lush. This is one hotel that believes in keeping up with its rival resorts. The tower has 30 floors, and the penthouse floor is divided into 3 SkyVillas, its top-tier accommodations. These have become famous for their lavishness, and while they are less rich and pricey than the Palms' or Aria's rooftop palaces, they are among the top in the city.
The Sky Villas
These opulent rentals are named the Tuscany, Versailles, and Verona. Tuscany is the largest, at 14,500 square feet. It resembles a mansion, marble-floored with Roman pillars. There is a large dining hall, bar area, living room, bedrooms seemingly awaiting royal occupants, a step-down circular tub with stair rails, and an outdoor rooftop pool area enclosed in a courtyard. Wall murals are in classic French and Italian styles, and the ceilings are wonders to behold, with concave dome shapes created for the beautiful paintings held in them — paintings of open sky and trees, like a view from a palace roof. The Villas are decorated with original sculptures, tapestries, and exquisite hand-painted ceilings.
The Versailles has a circular staircase — also a hidden elevator if one doesn't care to climb. The Verona is the largest Villa at 15,400 square feet, and has 3 bedrooms. Verona was originally named the Conrad, after Conrad Hilton. All the villas have 24-hour butler service and multiple hot tubs.
It's hard to get actual prices of the Villas; one report was $17,500 per night, and that was 12 years ago.
Rooms And Suites
Signature Room: 1 King Bed or 2 Double Beds (leather pullout sofa in King room), Florentine Marble floors. The mattresses are Simmons Beautyrest Chadfield Recharge Signature brand, which feature Transflexion Comfort Technology, covered with sateen bed linens and duvets. Mini Refrigerator, Blackout curtains, Wi-Fi or wired internet. 60-in. LED 3D TV. Excellent views of the Strip or LV Country Club. Oversized tub/shower combination in the bathroom, with oversized mirrors, lighted makeup mirrors and an in-shower shaving mirror.
Luxe Room — 1 King or 2 Queen Beds, desk and chair, blackout curtains, mini refrigerator. Wi-Fi., modern decor, 58-in. flatscreen cable TV. Also overlooks the Strip or the Country Club golf course. Accessible features possible to get include a roll-in shower, shower seat, ADA compliant hearing-impaired guest kit.
Premium Room — 1 King or 2 Double Beds, desk & chair, blackout curtains, mini refrigerator, Wi-Fi, 37-in. flatscreen cable TV. Same accessible features are available in some Premium Rooms as in the Luxe Rooms.
Studio Suite — 1 King Bed, 60-in. LED Smart TV, bathroom with rain head shower system, wet bar with microwave and mini refrigerator. Accessible features in studio suites are available too.
1-Bedroom Villa — 1 King Bed, 1 Queen Sleeper sofa, rainhead shower system, jetted 2-person tub. Separate Kitchen/Dining Room and a Living Room. Two 60-in. LED Smart TVs, Blackout curtains and Wi-Fi.
Deluxe 1-BR Suite — Sleeps up to 6 guests, with 1 King Bed, and 2 Double Beds. Separate parlor area, bedroom. Full bath with shower/tub combination; wet bar, built-in desk, flatscreen TV, entertainment center.
Luxury 1-BR Suite — Sleeps up to 2 guests. 1 King Bed. Full bath with shower/tub combination; refrigerator, wet bar, flatscreen cable TV, desk & chair.
Most of the rooms have a great view of the Strip, the LV Country Club, or the Las Vegas skyline. Rooms include wired and wireless Internet access (for an extra fee), plasma TV, safes, premium bedding, desks and some have a refrigerator and other extras depending on which one you choose. The classic standard room is about 400 square feet, which is the average size for a room in Vegas.
Suites are very modern and beautifully decorated; some come with wet bars, Jacuzzis, and butler's kitchens. If you want extra space, take a look at these before booking your room.
Extras
The Westgate offers handicapped rooms with wheelchair ramps, closed-captioned TV, Braille signage, roll-in showers and more. Be sure and request one of these rooms when making your reservations to ensure one is available if you or someone in your party is handicapped. Cribs are also available for small children and they provide baby-sitting services.
The resort has a huge business center located in the East Tower Lobby, with all of the office equipment needed for any job: computers to rent, and if needed, you may rent a designated meeting space that covers more than 200,000 square feet. This should be efficient for any type of event or business meeting that you need to put together.
Hotel Pool Area
You'll find the pool located on the third floor of this hotel. It offers a fantastic view of the city and a nice quiet place where you can sit back, sip on a cold beverage from the Cabana Bar and relax for a while. You can also take advantage of the Jacuzzi that seats 25 people at once or you can rent one of the 18 cabanas where you can have some privacy.
Things to Do
When you're not in the casino playing games, there are many ways to spend your time that include visiting the theater or taking in a show. You can also work out in the fitness center located next to the pool. There are professionals available for private training lessons and to offer you some encouragement that can help you meet your fitness goal.
This resort hotel has six tennis courts and four of them are lighted courts so you can play at night. You can take private or group lessons or practice with the ball machine if you're a little rusty. After hitting the court or working out at the fitness center, you can spend some time at the spa relaxing your body.
The Spa at this hotel is first-rate with many different treatments that can wash all of your cares away. These include sitting back in a soaking tub, body scrubs, and facials that can make you feel refreshed and ready for a new day. You can also choose between Swedish, Therapeutic, and Stone massages.
If you're ready for a new hairstyle, visit Regis Signature Salon. The professionals are trained in colors, perms, cuts and all the latest styles. If you love to shop, you have a wide variety of stores to choose that includes gift and souvenir shops, apparel stores and shoe stores.
Final Thoughts
This hotel is family-friendly in some respects: It's not right on the Strip (where you'd find more adult-themed shows and casinos). The staff throughout the hotel all dress relatively conservatively, as well. They also offer a baby-sitting service. The rooms are big enough for families, and kids can spend time at the pool or on the tennis courts. However, there's not much else for kids to do inside the hotel.
This hotel is clean and modern despite its age and it has many excellent qualities, such as its amazing casino and the largest Sportsbook in the world.
Videos